What Is GoTo Resolve?
GoTo Resolve is an all-in-one IT management and support software built for today's small-to-medium-sized businesses. It combines game-changing remote monitoring and management capabilities with remote access and support, conversational ticketing, and zero trust architecture into a single consolidated platform. Looking for GoToAssist? GoTo Resolve includes the same remote support functionality and more.
Who Uses GoTo Resolve?
GoTo Resolve is the powerful, new, cloud-based IT support and management software built for SMBs.
Where can GoTo Resolve be deployed?
Cloud-based
On-premise
---
About the vendor
GoTo
Located in Orem, US
Founded in 2003
GoTo Resolve pricing
Starting Price:
US$55.00/month
Yes, has free trial
Yes, has free version
GoTo Resolve has a free version and offers a free trial. GoTo Resolve paid version starts at US$55.00/month.
get a free trial
About the vendor
GoTo
Located in Orem, US
Founded in 2003
GoTo Resolve videos and images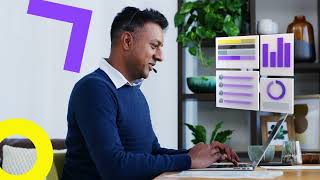 Features of GoTo Resolve
Access Controls/Permissions
Activity Dashboard
Alerts/Escalation
Alerts/Notifications
Assignment Management
Collaboration Tools
Customizable Branding
Dashboard Software
For MSPs
Help Desk Management
IT Reporting
Incident Management Software
Issue Auditing
Issue Tracking Software
Prioritization
Problem Management
Real Time Notifications
Real Time Reporting
Real-Time Chat
Real-time Consumer-facing Chat
Remote Access/Control
Reporting/Analytics
Screen Sharing Software
Support Ticket Management
Ticket Management
Alternatives to GoTo Resolve
Shae
Human Resources Director in US
Verified LinkedIn User
Computer Software, 51–200 Employees
Used the Software for: 2+ years
Premier Desktop Remote-in Application
Pros:
Quick and easy to learn with minimal to no learning curve for new users. Same goes for end-users when working with clients. Easy to navigate and open several sessions allowing a single user to simultaneously remote into multiple computers. This product has been integral in troubleshooting issues for clients, updating our software solutions remotely, looking at computers specs and watching client daily operations to allow for effective communication.
Cons:
No cons to report at this time. As I'm always looking to reduce costs, I regularly look at other vendors. I have not been able to find a comparable product at a lower price point. As such, we will be sticking with GoTo Assist for the foreseeable future.
Marwa
Customer Support Specialist in Lebanon
Computer Games, 11–50 Employees
Used the Software for: 6-12 months
A Comprehensive Solution for all your Technical Needs
Comments: GoTo Resolve is an excellent platform for anyone who needs quick and reliable technical support solutions. The user-friendly interface and extensive knowledge base make it easy to find solutions to any problem. The customer service team is also very helpful and knowledgeable. The only downside is that the response times can be slow. Overall, I highly recommend GoTo Resolve.
Pros:
GoTo Resolve has been a great asset for me when it comes to solving all my technical issues. The platform is user friendly and has an extensive knowledge base that makes it easy to find solutions to any problem. The customer service team is also very reliable and helpful. I highly recommend GoTo Resolve for anyone who needs a comprehensive and reliable technical support solution.
Cons:
The one downside of GoTo Resolve is that the customer service team can be slow to respond to inquiries. This can be frustrating, especially if you need an immediate solution. That said, the team is generally very helpful and knowledgeable, so it is worth the wait.
Computer & Network Security, 2–10 Employees
Used the Software for: 2+ years
Overpriced, Mostly Reliable
Comments: I have had this software for quite a few years now. Super easy to deploy, generally user friendly, and at times useful. But, compared to almost every other solution, it is way over priced and way over commoditized. You can tell that you are just another number to them, to extract as much money as possible from. Each year, i get less features, but pay the same amount and then they try to sell me back the feature at a higher price.
Pros:
Ease of deployment to end user PCs via an EXE or MSI.
Cons:
It's lack of stability, lack of value, and that they just don't care about you.
Haresh
Warehouse Executive in India
Warehousing, 11–50 Employees
Used the Software for: 2+ years
One of the Best helpdesk solution
Comments: It provides quick resolution to respective ticket by number of features like remote acccess, screen sharing, chatting etc. Which improves productivity and reduces workload.
Pros:
It provides ticketing system along with remote support features which helps to resolve tickets quickly.Admin can chat, take remote access of any system to resolve issue for respective ticket efficiently.
Cons:
I think it is one of the best solution to raise and resolve ticket by taking remote access of system which helps to track tickets more efficiently. So nothing to dislike from my side.
David
IT Server Support Specialist in US
Telecommunications, 1,001–5,000 Employees
Used the Software for: 2+ years
Best remote support app
Comments: We use this to remote in to users workstations in our remote locations to support them. It is easy to use, send them a text, email or Teams message and boom connected and issues solved.
Pros:
I love how easy it is to use. Simply send a link to your user in need and go. It is easy to elevate credentials and the unattended support is awesome
Cons:
The only downside I see is the limited phone support capabilities. That is more of an issue with apple being greedy then the software as android support is awesome