What Is Voiro?
Voiro builds the technology you need to drive your business, so that you don't have to. We simplify work for media sales, operations and finance teams, making them more efficient and productive. We enable faster and better decisions across your teams, with a razor sharp focus on data. And we draw sharp insights from your revenue data, empowering teams to manage their risk, find new revenue opportunities and build stronger, higher-performing businesses.
Who Uses Voiro?
Media & Entertainment Companies, OTT Platforms, Ecommerce Marketplaces and Content publishers
Where can Voiro be deployed?
Cloud-based
On-premise
Voiro pricing
Starting Price:
No free trial
No free version
Voiro does not have a free version and does not offer a free trial.
Voiro videos and images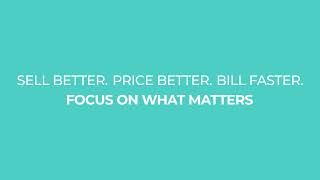 Features of Voiro
Activity Dashboard
Ad hoc Reporting
Alerts/Notifications
CRM Software
Calendar Management
Contact Management Software
Customizable Reports
Dashboard Software
Document Storage
Inventory Management Software
Key Performance Indicators
Lead Management Software
Mobile Access
Pipeline Management
Reporting/Analytics
Sales Pipeline Management
Third Party Integrations
Workflow Management Software
Verified Reviewer
BU Head in India
Verified LinkedIn User
Broadcast Media, 1,001-5,000 Employees
Used the Software for: 2+ years
A comprehensive revenue management system
Comments: Voiro has helped us in several areas where our ad-tech stack has lagged behind. They have made data far more accessible across our business and they have saved us tremendous amounts of manual effort on smaller, repetitive work. Their automated emails and reports help us tremendously in tracking the health of our business. It can have its implementation challenges, but we could not imagine working without Voiro's suite.
Pros:
Voiro automated a large part of Voot's ad operations, making them generally more efficient. Their revenue reconciliation module saves our teams several man-days each month. In fact, prior to implementing Voiro, our teams used to spend as much of a week getting data ready to bill and invoice. With Voiro, that is now down to a couple of hours. On the reporting front, Voiro's data (risk reports, for example) are incredibly detailed and point out areas of under-delivery and potential revenue loss. These reports made it possible for us to proactively take corrective action, with significant impact on revenue at risk. Voiro puts these insights front and center in their product, as well as their email reports that arrive in inboxes each morning.
Cons:
Small things, such as for example the lack of a comprehensive admin suite. We had to reach out to Voiro's support for some smaller tasks like user addition. While the team is always responsive, I feel that these are tasks that we should have been able to handle ourselves via the product.
Ahona
Manager in India
Verified LinkedIn User
Media Production, 501-1,000 Employees
Used the Software for: 2+ years
Great Product, Highly Recommend
Comments: The overall experience with Voiro has been overwhelmingly positive. Overall, Voiro has been our go to platform to run our ad operations, right from sales entry to revenue reporting. Highly recommend for any business looking to simplify workflows, and bring together data from different sources
Pros:
As one of India's largest media businesses, Voiro has helped us manage large-scale ad operations extremely efficiently. The product handles complex business-critical events with ease, and provides our teams with all the data and insights that we need to make sure we are making the most revenue from our ad inventory. Voiro's willingness to customize their product to our needs, and responsiveness in terms of processing custom data requirements has helped us run our business in a data-driven, digitized manner. The team is also what makes Vorio stand out - a dedicated, hard working bunch who go above and beyond to meet the needs of the consumer
Cons:
Our business runs to extremely tight timelines. While Voiro is always responsive to our requests for customizations and changes, we feel that they could have been even quicker at times. Since requests are turned around quickly, some features are not optimal or could have been designed better
Verified Reviewer
Product Partnerships & Advertising Delivery in India
Verified LinkedIn User
Online Media, 10,000+ Employees
Used the Software for: 2+ years
Voiro - Revenue management
Comments: - Responsive team
- Customization product
- Simplified flows
Pros:
With everything now on one system, our teams have found it easy to move away from these manual processes and streamline the way they work. This includes not just the usual sales-to-operations workflows Users can now do this on the system directly instead of having to work with several email threads. Voiro gives us the flexibility to imagine changes that will make our life easier, or save us even a few seconds, and has been able to execute on most such requests. Their ability to customize their UI, reports and workflows is extremely valuable to us since we have a lot of ever-changing parts and it is critical for us to be able to react to these changes.
Cons:
Fully implementing Voiro has been challenging. We haven't been able to achieve perfect data parity yet, but that is also due to the fact that we have not yet completed an integration with all our inhouse ad servers.
Verified Reviewer
Exec Head of Business Optimization in South Africa
Verified LinkedIn User
Broadcast Media, 201-500 Employees
Used the Software for: 1+ year
Voiro & DMS Partnership
Pros:
Voiro is a single source of truth for all our sales, operations, billing & system teams to work with. They are deeply integrated into DMS's tech stack, and have helped us move towards being a completely tech-enabled, digital business. Their streamlined and integrated sales-to-operations workflows make it far easier for our teams to collaborate with each other, efficiently. They integrate well with external systems, via APIs wherever possible, and have been able to bring together data from multiple revenue sources that we leverage and use, giving us a single picture of our revenue vision.
Cons:
Voiro is in general a product-centric company, which means that some change requests end up taking longer than we would like and expect. Our implementation with them has been a little time-consuming due to various reasons like a complex business ecosystem and legacy business processes, etc, which absolutely justified the delay in the implementation and stabilization, phases on the product management for DMS.
Aman
Executive - Revenue Operations in India
Online Media, 501-1,000 Employees
Used the Software for: 2+ years
One stop solution for all your revenue management systems
Comments: Voiro has helped us tremendously with automating our ad operations, reporting and access to data. They helped us seamlessly transition from one ad server to another with minimal disruption. And their willingness to work closely with our teams to customize areas of their product to our business context is extremely valuable.
Pros:
Voiro has worked with us over the last 8 years. They have been a solid partner to us, always willing to work as our extended team rather than just a software provider. They have transformed the way that we run our ad operations practice, especially when it comes to automating our workflows and reporting data. At the scale at which we operate, our teams would have found it much harder to work without Voiro.
Cons:
There are times when Voiro's response to customization requests could have been quicker.