What Is InvGate Insight?
Get an easy & clear view of all your IT assets with InvGate's most complete Asset and Configuration Management solution. InvGate Insight provides you with the tools to create a unified inventory of all network-connected IT assets, including physical, virtual, and cloud assets on the same platform.
Insight is available both as a cloud service or as an on-premise installation. Its capabilities include a CMDB builder, health monitoring through smart tags, IT security and compliance, contract mana
Who Uses InvGate Insight?
Medium and large organizations. Private enterprises, Government Agencies, Non-Profit Organizations, and Educational Institutions rely on InvGate Insight on a daily basis to meet their ITAM needs.
Where can InvGate Insight be deployed?
Cloud-based
On-premise
---
About the vendor
InvGate
Located in San Francisco, US
Founded in 2004
Countries available
Canada, Colombia, Mexico, United States
About the vendor
InvGate
Located in San Francisco, US
Founded in 2004
Countries available
Canada, Colombia, Mexico, United States
InvGate Insight videos and images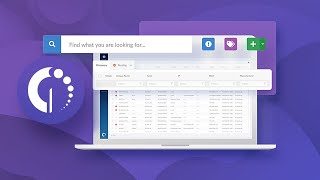 Features of InvGate Insight
Activity Dashboard
Alerts/Notifications
Asset Lifecycle Management
Asset Tracking Software
Audit Management
Compliance Management
Contract/License Management
Cost Tracking
Inventory Management Software
Inventory Tracking
Reporting & Statistics
Reporting/Analytics
Alternatives to InvGate Insight
Reviews of InvGate Insight
Rafael
Departamento TI in Spain
Construction, 1,001-5,000 Employees
Used the Software for: 1-5 months
Encantados con la herramienta
Comments: Una maravilla de programa, estamos empezando a utilizarlo en los departamentos de sistemas y desarrollo, pero lo extenderemos a mas deprtamentos por su potencial y manejo
Pros:
Su facilidad de implementacion, configuracion, manejo y adaptacion de los usuarios
Cons:
Por ahora no tengo nada que no me guste, quizas algun informe impreso, envio directo de correos pero poca cosa
Alternatives Considered: Jira
Reasons for Choosing InvGate Insight: Nos faltaban los recursos que tiene esta herramienta
Reasons for Switching to InvGate Insight: Por la facilidad en todos los aspectos, ademas de tener un equipo comercial y de implantacion magnifico, mencion especial a [CONTENIDO SENSIBLE] y sobre todo a [CONTENIDO SENSIBLE]
Anngy
Gerente de Soporte de IT in Panama
Information Technology & Services, 201-500 Employees
Used the Software for: 1+ year
Una excelente solución
Comments: - La administración de los activos es muy sencilla.
- La herramienta es altamente usable.
Pros:
- Conectividad de los computadores con la herramientas es excelente. - Tracking de los activos. - Información que la herramienta colecta es de total utilidad. - Fácil implementación de relaciones entre los activos para CMDB.
Cons:
Aunque la herramienta permite crear vistas y exportarlos, sería ideal que tuviera una sección de reportes.
Armando
Inventario de equipos in Mexico
Transportation/Trucking/Railroad, 501-1,000 Employees
Used the Software for: 6-12 months
Inventario de equipos TI
Comments: Me está ayudando a solucionar problemas de auditoria y lleva run buen control del inventario.
Pros:
Esta herramienta es amigable y fácil de utilizar, cuenta con todo para tener un mejor control de tu inventario.
Héctor Nicolás
Licenciado en sistemas in Argentina
Machinery, 51-200 Employees
Used the Software for: 6-12 months
Una herramienta para Administración de activos IT
Pros:
Es una herramienta intituiva y se adapta a la empresa con facilidad.
Cons:
Mejorar los metodos de busqueda dentro de los activos.