Square for Retail
What Is Square for Retail?
Square for Retail includes all the tools you need to run your retail business. With Square for Retail you can sell in-store and online seamlessly, with an easy-to-use point of sale, integrated
Read more
payments, seamless online store, advanced inventory management, and powerful reporting. Offer contactless payments and in-store pickup, and manage all your orders. Integrated with Squares powerful ecosystem so you can customize your solution with everything from invoices to email marketing. Try it free!
Read less
Who Uses Square for Retail?
Whether you sell online or in store, Square for Retail can work for your retail business no matter your size or style.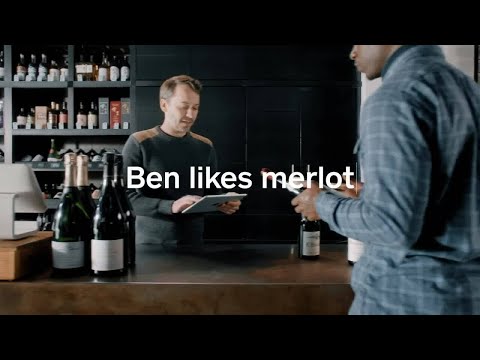 Not sure about Square for Retail? Compare with a popular alternative
Alternatives to Square for Retail
Reviews of Square for Retail
Chase
IT Sales in US
Verified LinkedIn User
Facilities Services, 2-10 Employees
Used the Software for: 2+ years
Great for entrepreneurs
Comments: It is very easy to use and convenient for my customers
Pros:
The ease of use for this product is amazing. I love how you can make a sale with the virtual terminal by either swiping a card or sending an invoice.
Cons:
The fees per use can be cumbersome. However all pay portals have some sort of fee to use their product.
Eric
IT Manager in Canada
Telecommunications, 51-200 Employees
Used the Software for: 1+ year
Alternatives Considered:
Small little POS at your finger tips
Comments: Its what we needed in a pinch to get sales orders working on the field at events. It worked well for conferences and venues.
Pros:
It was easy to setup and start using when you need it. You connect it to your phone and use it as a normal POS you would in a store
Cons:
Support isn't always easy to get a hold of and it wouldn't integrate it with our system. This is more for small business use and not for tracking and reporting on analytics.
Religious Institutions, 2-10 Employees
Used the Software for: 1+ year
Great Mobile POS
Pros:
Cost and set up were both affordable and easy, plus transactions were never an issue on any device or credit card. The processing fees were very reasonable for our use. The reporting features were very straight forward to implement in our CMS tools.
Cons:
Nothing!!! Could not find an issue if we wanted to, the hardware and software worked flawlessly.
Carrie
NutriStore Supervisor in US
Health, Wellness & Fitness, 2-10 Employees
Used the Software for: 2+ years
Terrible Customer Service
Comments: Square has served it's purpose and opened a new way for transaction processing. Luckily there are now many other options.
Pros:
Simple enough to add products and check out.
Cons:
After using square POS for a few years, we switched to Shopify bc we also had an online store and needed to consolidate systems. We continued to pay for Square for a year although we were no longer using the system for anything other than to access old orders. When our office manager canceled the paid account, Square no longer allowed us to access the account at all. Our office manager spent several hours and finally got access. We were not informed that all other user accounts would be closed and that the only way to access old records would be through the owner email account. I called square to ask about being locked out of my account and the customer service rep ([SENSITIVE CONTENT]?) was incredibly rude, unhelpful, and sarcastic. I'm happy that we no longer use Square solely based on the customer service. Additionally, the processing fees went up drastically for us when we began offering one CBD product (THC free) out of several hundred products in our store.
Retail, 2-10 Employees
Used the Software for: 6-12 months
Source: SoftwareAdvice
Not great inventory management
Comments: I mostly like the system and the ease of it but if they can't fix my inventory problem I will be forced to switch systems.
Pros:
It was easy to set up and my account rep was extremely helpful
Cons:
My inventory numbers are always wrong. I have contacted Square twice so far and I don't know if they can figure out the problem. They never call me back. Items transferred from one store to the other don't always show up in inventory. We constantly count and fix the inventory numbers in the system and within days they're wrong again.